DinoMixer is an application for the iPhone and iPod Touch.
Check it out now in the App Store
Designed to put a smile on the face of dinosaur fans of all ages, DinoMixer lets you mix and match dinosaur heads, bodies and tails to make your own crazy mixed up dinosaurs.
DinoMixer uses the iPhone/iPod Touch interface gestures to let you easily flip through the dinosaurs with simple swiping motions.
DinoMixer comes with 13 of your favorite dinosaurs:
Allosaurus
Apatosaurus
Carnotaurus
Coelophysis (new!)
Edmontosaurus
Gallimimus
Pachycephalosaurus
Parasaurolophus
Spinosaurus
Stegosaurus
Triceratops
Troodon, and
Tyrannosaurus
When you mix and match them, there are over 2,000 different possible combinations!
As you listen to sounds of the prehistoric jungle, lose yourself in trying to make the coolest, or funniest, dinosaur combinations; or shake the device to mix them up and see how fast you can match them back to their "correct" version.
Swipe sideways to choose from four different backgrounds. Match up the dinosaur and the dinosaur name pops up!
Click the arrow and you get 3 pages of information about each dinosaur, how big they were, how long ago they lived, where the dinosaur's fossils were found and background information on what makes the dinosaur interesting and different, along with fossil location maps and size comparison images!
DinoMixer features artwork by Charley Parker, author/artist of Dinosaur Cartoons and the Argon Zark! interactive web comic!
Continuing free updates will include more dinosaurs, new backgrounds, and additional new features to enhance your Dino-Mixing fun!
DinoMixer is only 99¢!
Apatosaurus-size fun at a Compsognathus-size price!
DinoMixer is available from the iTunes App Store.


Only 99¢!
---
PumpkinMixer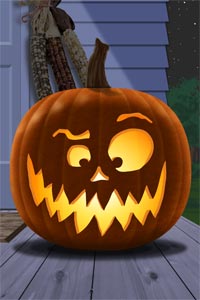 PumpkinMixer is available in the App Store for only 99¢!
Get the details on the PumpkinMixer website.
---
MonsterMixer!
From the creators of DinoMixer!
MonsterMixer is free! Get it now in the app store!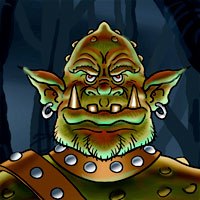 More details on the MonsterMixer web site!
---
Check out the DinoMixer Promo Spot!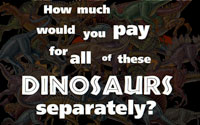 ---
Questions or comments?
Contact us.